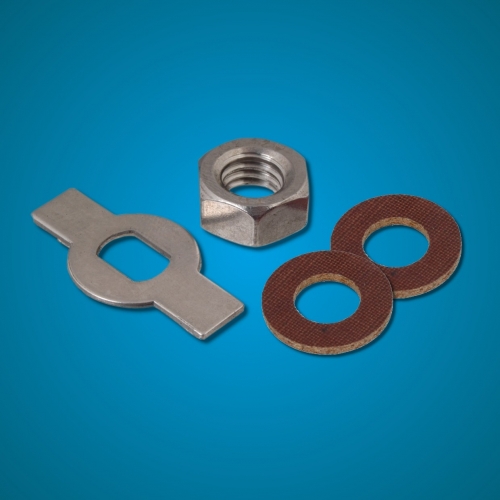 Product Code:
WBC1855.
Product OEM:
211 898 659P
Price: £5.50


Premium quality mirror arm fitting kit for hinge mounted mirror arms. Consists of 2 x phenolic friction washers, 1 x lock washer and 1 x nut. For use with original mirror arms with flats on the sides of the thread for the lock washer.
Our premium Kit uses the correct phenolic friction washers as opposed to cheap fibre or nylon washers. This ensures not only that your bus has the correct period look but they also have much greater holding power which will help your wing mirrors stay in the correct position.
Compatible with our reproduction fat base mirror arms.